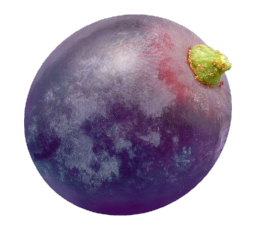 Vineyards and wines from the heart of Somontano.
With you since 1993
In 1964 the Cooperativa Comarcal de Somontano was established, the germ of the current protected designation of origin "Somontano" (1984). In 1993, Bodega Pirineos SA was established with the aim of elaborating, producing and commercializing wines made from the grapes of the 150 winemakers of the Cooperative. These winegrowers belong to about twenty towns in Somontano and work about 700 hectares of the most historic dry-land vineyard in the area. In 2007 it became part of the Barbadillo.
This is how Pirineos achieves inimitable wines. Solid, original and personal wines. Successful wines around the world. Pure Somontano
Pirineos in numbers
Know How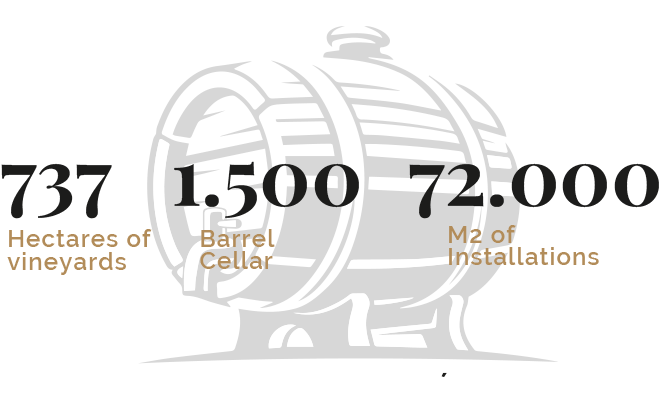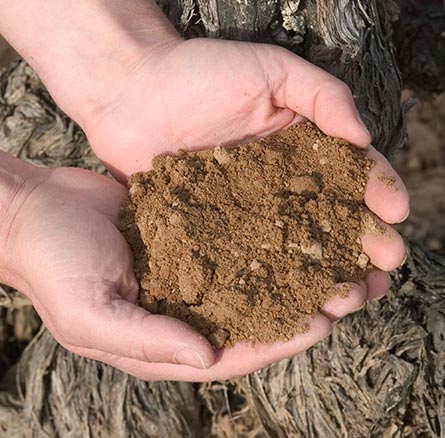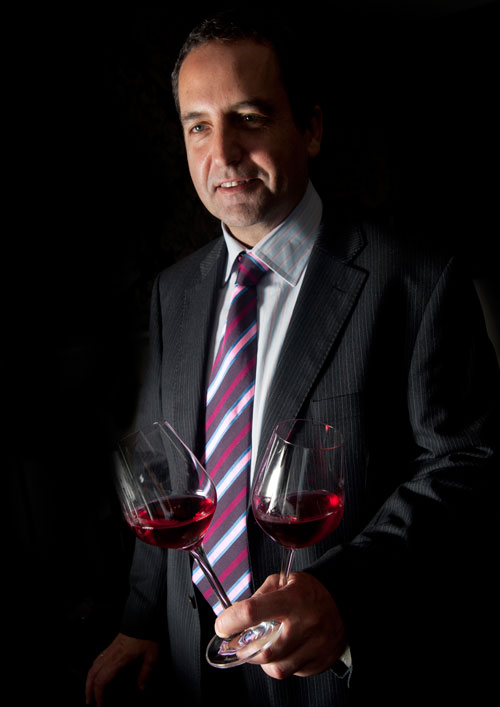 Jesús Astrain
Winemaker profile
Jesús Astrain Losilla, is considered to be the most experienced oenologist in the Somontano wine region. His connection with Somontano began in 1988 when he started working as an oenologist for the Somontano Cooperative. He remained there until 1993 when Bodegas Pirineos was founded, as he was subsequently appointed as the winery's Technical Director and Oenologist.
Jesús Astrain was born in Zaragoza and he is a Technical Agricultural Engineer who studied Oenology in Madrid. He graduated from the Complutense University with a Degree in Oenology and he was awarded the UNESCO Master's Degree in Viticulture and Oenology.
Over the course of his 28 year career at Bodegas Pirineos, Astrain has launched a large number of oenological projects for Bodegas Pirineos in conjunction with the most prestigious universities in Spain. These projects have explored the quality and distinction of wines, making it possible to gain a real understanding of exactly how the consumers' perceptions and preferences work.
"Our wines are the result of the perfect balance between research and interpretation of the Somontano lands"

Gewürztraminer
Resistant against cold weather and one of the most aromatic
grapes. Used for white wines with a fresh character and our single variety "Pirineos
Gewürztraminer".

Chardonnay
A grape with marked aromas coupled with great finesse, exemplified by our single variety "Pirineos Chardonnay".

Sauvignon Blanc
Originating from Bordeaux, perfect for making refreshing dry wines and used in our "Pirineos Blanco".

Macabeo (aka Viura)
A traditional grape from Somontano, perfect for making white wines that are typical of the region and used in our "Montesierra Blanco".

Tempranillo
Also known as Tinta del País for being used throughout Spain. Used in red blends 'Marboré', "Señorío de Lazán" and in "Alquezar rosé".

Cabernet-Sauvignon
One of the best known grapes in the world, its finesse and versatility make it good for different rosés and our "3404" red.

Garnacha
Native to Aragon and used in the old vineyards of the region and used to give our wines a more contempry identity. Used in "3404" red.

Moristel
Native to Somontano providing personality and a point of difference, used as a monovarietal wine: "Principio de Moristel".

Merlot
Originally from Bordeaux and from the 'Cabernet' family, well recognised for its color and aroma. We use this in "Pirineos Tinto Roble", "Señorío de Lazan" and rosés: "Montesierra" and "Pirineos".

Parraleta
Native to Somontano: Small and concentrated and declared as "in danger of extinction". We can find this in "Marboré".

Syrah
Originally French, this grape is intense in colour and flavour with soft tannins and full body. We can find this in "Pirineos Tinto Roble".
The region & wines
The horse
There once was a time when it was common to see horses grazing in the Pyrenean meadows in the Somontano region where they were used in the vineyards. Their ancestral presence, so close to our agricultural practices, inspired the brand image of Bodega Pirineos.
Character
Between the arid plains to the south and mountains to the north lies the Somontano region, a Mediterranean enclave with scented hillsides and oak covered ridges. Bodega Pirineos is named after Pyrenees mountains that help give the wines their character. We know this wild territory better than anyone.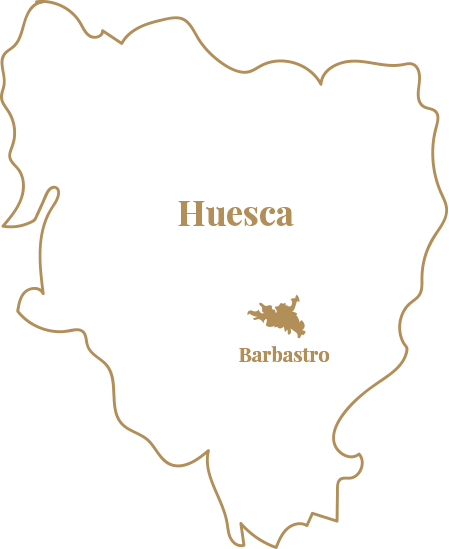 Climate
Somontano has a continental climate, protected by the Pyrenees, the winter temperatures are low and summer tempratures high with big changes during Spring and Autumn. Temperature changes between night and day can on occasions be quite sudden.