On the occasion of World Earth Day, a special day for raising awareness of the need to care for the planet, Bodegas Barbadillo announces that it has been awarded the Wineries for Climate Protection (WfCP) certification, the first and only specific certification of environmental sustainability for the wine sector. This certification has been earned through its work in various initiatives including its range of organic wines and vinegars.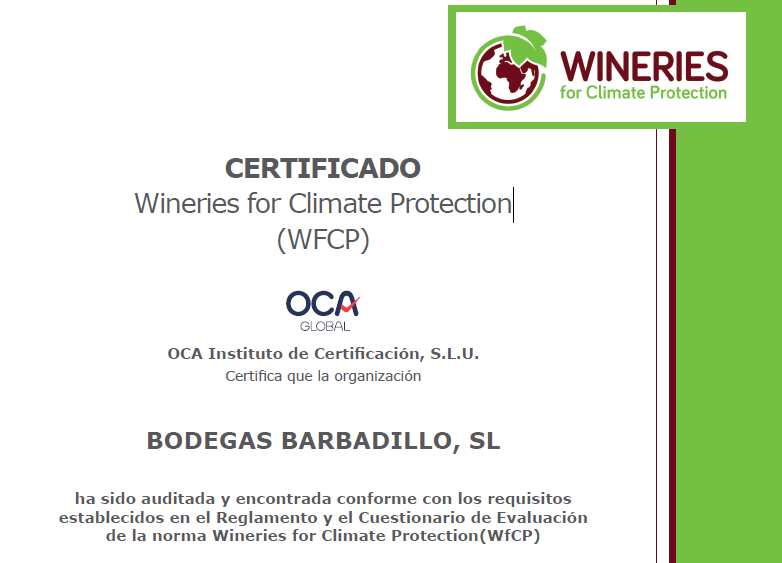 200 years of commitment to the land, sea and wine
In 2019, Bodegas Barbadillo began producing its organic line with a strong commitment to its land and environment. The organic range from the winery aims to recover both red and white indigenous varieties and maintain the old vineyard. Furthermore, for Barbadillo, protecting the heritage Albariza (white chalk and limestone) soil is fundamental.
The Albariza soil is special and unique to the Jerez-Xérès-Sherry DOP and the Barbadillo winery is strongly committed to it, to the extent that almost all the grapes used to produce its wines come from this type of soil. This establishes a key difference in its unique and special organic wines and vinegars.
Barbadillo is a winery that is strongly connected to its environment and, for this reason, it carries out the 'Sky, Earth and Sea' project. This project has enabled Barbadillo to develop a special kind of winemaking focused on white, saline and marine wines produced with the Palomino grape in Albariza soils.
For Barbadillo, the concepts of quality, innovation and ethical, respectful environmental management are inseparable from its daily work.