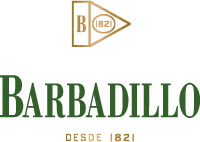 By maturing slowly and pairing experiences, our wines become increasingly wise. The news of the Bodegas is a cluster of walks through the Barrio Alto, anecdotes in the horse races, and glances at the Guadalquivir united in a catavino.

Barbadillo does not stop, he advances, sowing new ideas, investigating, and renewing himself. Our wineries are a toast to the future and a horizon full of dreams.
Sustainability, respect for the land, and the quality of the wine is our motivation.
200 years of commitment to the land, sea ​​and wine



BARBADILLO IS 200 YEARS OLD AND WANTS TO CELEBRATE IT WITH YOU
This summer, all Castillo de San Diego bottles that carry the promotion collar incorporate a cork with an 8-digit alphanumeric code with
INSURED PRIZE
Enter your code and you will immediately know if you have won
YOU ARE ONE CORK AWAY FROM FULFILLING YOUR DREAMS