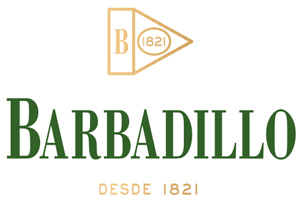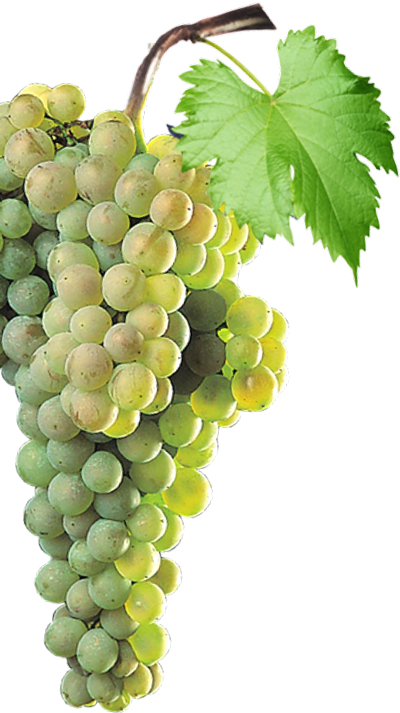 ​The origin of Barbadillo
The south, the sea and the wind
The origin of everything. The soul of the company. Barbadillo is the South and it is the Sea. It is Cadiz and it is the westerly winds. It is Sanlúcar and it is tradition. It is a centenary winery, yet it is the future. Barbadillo's history dates back to 1821; the year in which we first began producing Manzanilla wine and since then we have done nothing but evolve as we continue to produce remarkable wines that are sure to leave their mark on all who consume them.
Our oenologists put all of their heart and soul into the winemaking processes, and thanks to all of their hard work, as well as the incredible white albariza soils in which our grapes are grown, we are able to offer our consumers truly unique wines. Our oenologists are professional experts who have spent a lifetime building their oenological knowledge through creation and innovation.
Wines like Castillo de San Diego, one of its emblems. Born in 1975, it has become "Barbadillo Blanco de Albariza" to continue making consumers fall in love. One of the most representative icons of quality of life and enjoyment in the South. Manzanillas, Sherries, Brandies, Vinos de la Tierra de Cádiz… There are many and very valuable jewels that Barbadillo keeps in its cellars.
With 16 aging wineries in Sanlúcar de Barrameda and a vinification plant for white and red grapes, Bodegas Barbadillo is one of the largest wineries in Marco de Jerez
Barbadillo in numbers
Know How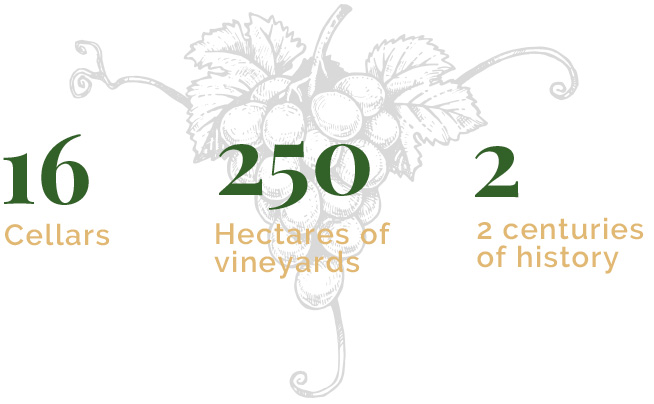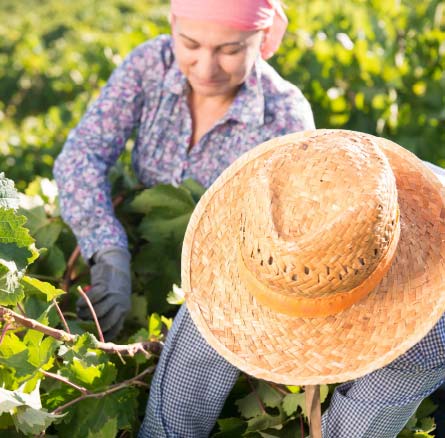 Our history
With you since 1821
The story of Bodegas Barbadillo began in the nineteenth century when Benigno Barbadillo moved to Sanlúcar de Barrameda from Mexico with his cousin Manuel López Barbadillo. Back in Mexico, Benigno had made his fortune through the real estate, pharmacy, loans and the importation of Spanish wines.
In 1821, when Mexico declared independence from the Spanish Empire, Benigno made the decision to return to Spain with Manuel in tow, and it was there that he purchased his first winery, named El Toro; an fine example of Andalusian architecture. Benigno sold wines throughout Spain, and began to export casks of Sherry to the United Kingdom and America.
The year 1827 was a real milestone for the winery, since Barbadillo shipped their first casks of Manzanilla to Philadelphia. It was such as success that, just a few months later, Barbadillo launched Pastora on the market. It was the first and—at the time—the only bottled manzanilla in the world
Since then the company has been passed down from generation to generation of the Barbadillo family.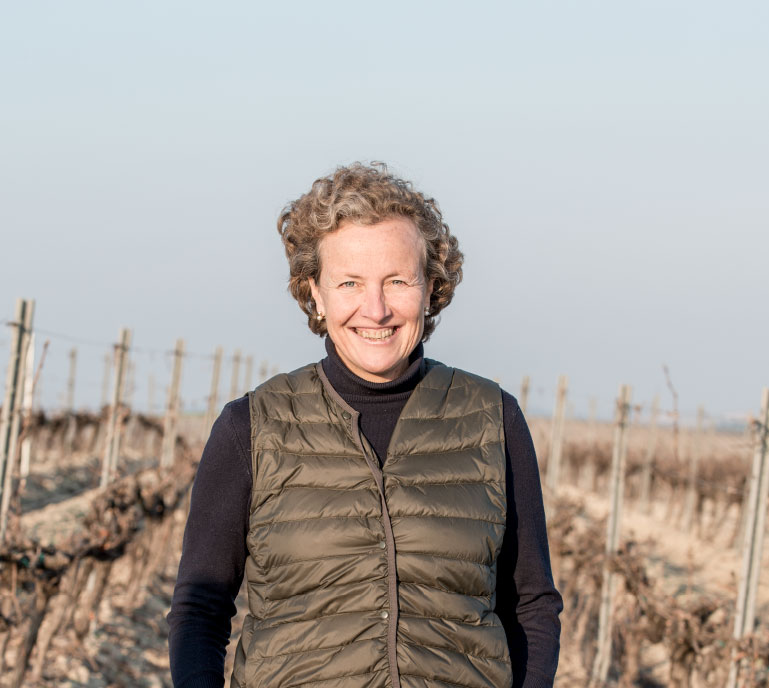 Montserrat Molina
Winemaker profile
Montserrat Molina, was born in Gerona and she graduated from the University of Navarra with an Undergraduate Degree in Pharmacy, specialising in Industrial Pharmacy. She was later awarded a Master's Degree in Viticulture and Oenology from the Polytechnic University of Catalonia.
She began her professional activity in the D'Espolla Cooperative in the Alt. Empordá Designation of Origin. In 1997 she began working for Bodegas Barbadillo, where she was involved in building up the R+D department.Her countless achievements include the production of the first "En Rama" Manzanilla wine (that is to say wine that is bottled directly from the cask) in the Marco de Jerez vineyard area, the recovery of the almost extinct Tintilla de Rota grape, and the production of a sparkling wine using the French Champenoise method.
"Only a land like Cadiz could produce such pleasant and bright wines; the perfect mixture of the soul of Andalusia and its white albariza soils. The south in its purest form. Oenological magic since 1821."

Jerez-Xérès-Sherry

Manzanilla Sanlúcar de Barrameda

Vinagre de Jerez

Brandy de Jerez

Vino de la Tierra de Cádiz

Palomino
The DNA of our winery and the most used in the Sherry district.
Manzanilla, Fino, Amontillado, Oloroso and Palo Cortado all come from this grape
and so too some of our white wines including Barbadillo Castillo and Maestrante.

Organic Palomino
Coming from organically managed vineyards . 'Sabalo' is made
with this.

Sauvignon Blanc
Of French origin it's found a good home in other regions due to its elegance and balance. 'Blanco de Blanco' is our version.

Moscatel
Traditionally fortified here to make the likes of our 'Laura' Moscatel sherry, we now use this grape to make a fresh aromatic white wine 'Barbadillo Vi'.

Chardonnay
Used traditonally to make Champagne, we now use it with Palomino to make Beta and Beta Sur sparkling.

Pedro Ximénez
Once picked, this grape is left in the sun to concentrate the juices so we can make Pedro Ximenez 'La Cilla'.

Tempranillo
Barbadillo has the most extensive area of red grape vineyards in the region and Tempranillo is the principal variety. Found in our red wines: Gibalbin, Quadis and Quadis Crianza.

Tintilla
This grape is native to Cádiz. In 2002 Barbadillo set about recuperating this local grape and we now offer it as a monovarietel wine called Tintilla 'Nude' and in other red wines: Gibalabin and Quadis.

Cabernet Sauvignon
Originally from Bordeaux, it is a very popular grape variety and gives us great aromas and finesse for our red wines Quadis y Quadis Crianza.

Syrah (Shiraz)
The wines from this grape tend to have intense flavours with soft tannins and full bodied.

Merlot
One of the 'Cabernet' family and whilst not a local grape has adapted perfectly to our chalky 'albariza' soils. . This grape provides excellent structure and little in the way of tannins.

Petit Verdot
Originally from France, the young version offers raspberry and fruits of the forest aromas.
ALBARIZA SOIL
The soul of the land
White soil characteristic of the undulating topography of the Marco de Jerez vineyard area. Limestone that dazzles white in the dry months. Its high moisture retention capacity and porous qualities allow for the winter rainfall to be stored in the subsoils, therefore meaning that the vines remain nourished even during the dry months.
Albariza soil is rich in calcium carbonate, clay and silica sand that originates from the fossils of the marine animals that lived in the sea that covered this area during the Oligocene epoch, 23 million years ago.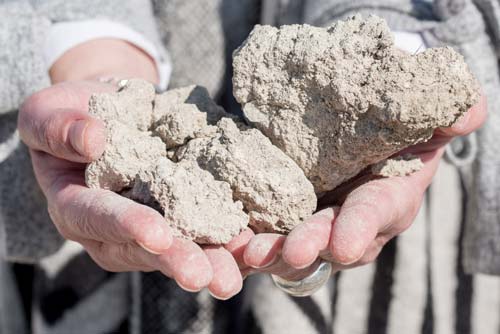 "Dusty albariza soils in dry periods and soft and sticky in the rain. Where the sea once lay, now the vines grow tall. The albariza soil is the origin of everything."
The region & wines
Unique wines born from the perfect mix between the soul of an incredible land, the albariza, and the heart of our winemakers. Professional experts who put their knowledge of a lifetime at the service of creation and innovation of wines.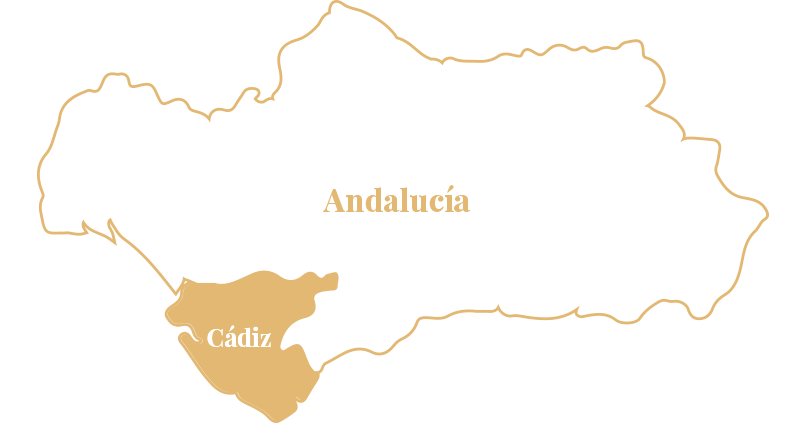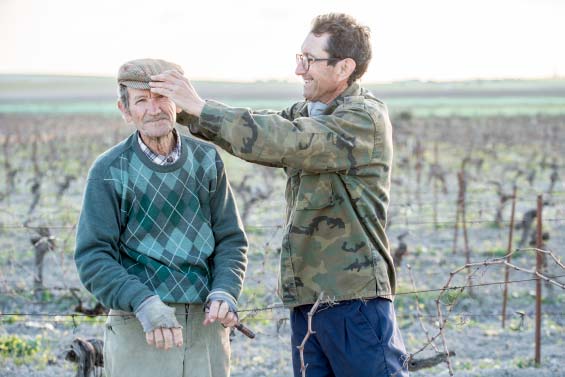 Climate
Warm with over 300 days of sunshine per annum with mild winters and 300 days of sunshine per annum with mild winters and very hot summers. The winds are a combination very hot dry easterlies ('Levante') and humid mild westerlies (Poniente). These conditions guarantee optimum grape ripening.