Bodegas Barbadillo expands its range of wines with Barbadillo Rosado, the debut rosé wine that that the Sanlucar-based winery has produced under its Barbadillo brand.
This pale rosé is a delightful, fruity, easy to drink wine that pairs with almost any dish. This wine is an explosion of aromas and flavours that surprise thanks to its delicate pink colouring, which is enhanced due to the choice of the clear glass bottle, duly accentuating its attractiveness and lightness. Its image conveys a stylish and minimalist line, that makes it even more enticing.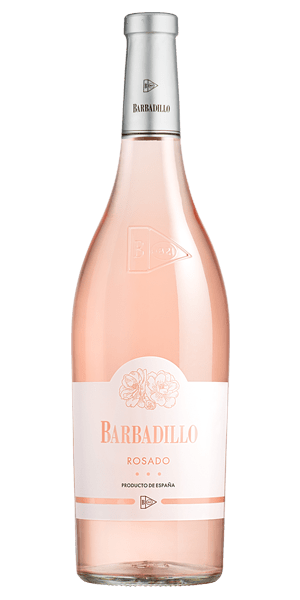 A rosé with an Andalusian accent
Barbadillo Rosado 2020 is a wine that features a "southern accent" whose aromas transport you to springtime in Andalusia and its magical sunsets.
It has been created using Tempranillo and Cabernet Sauvignon grapes, following a careful process through which all the grapes' aromas and sweetness have been extracted, though without actually tinting the must. Just like we were making a white wine with black grapes.
The fermentation process is managed in such a way that it allows the wine to reveal its freshest aromas, containing red fruits and flowers. The tireless endeavours carried out with the lees on the part of the technical team, help to create a taste brimming with personality and flavour.
Precisely this wine comes to the fore as it is flavourful and balanced, remaining full-bodied on the palate while maintaining its smoothness, along with acidity levels that offer freshness.
Barbadillo Rosé is ideal for pairing with rice broth dishes, tempura vegetables, poultry dishes and smoked fish.
The Head of Marketing at Bodegas Barbadillo, Esther Gutiérrez, told us: "The Barbadillo consumer is faithful and keen to try new things. For this reason, we have decided to expand our range into the rosé segment," to finish "what is particularly eye-catching about this wine in the delightfully attractive pink colour encased in a silhouette that hits a note with us, as we have wished to continue along the lines of our iconic white wine named Castillo de San Diego".
Montse Molina, oenologist at Bodegas Barbadillo, stated: "Barbadillo rosé is made from the first grape juices of the tempranillo and cabernet sauvignon varieties. The result is a fresh and flavourful wine with an enticing pale pink colour that lends itself perfectly to the summer".
Available for purchase at barbadillo.com