Four bottles of the very first En Rama Sherries:  Barbadillo's Manzanilla en Rama 'Saca' Releases from 1999 and three magnums from single cask Amontillados and a Palo Cortado of the San Roberto cellar were sold at auction in London last week.
The wines from Bodegas Barbadillo were auctioned together with treasures from the world of wine and spirits from great brands like Romanée-Conti, Perrier Jouet, Pomerol or century-old single malt whiskies. 
 A total of seven Sherries from Bodegas Barbadillo were auctioned in London by the prestigious auction house Christie's. The oenological jewels were divided into two different 'batches' which created enormous expectations amongst wine enthusiasts and collectors of great wines. 
In particular, four half bottles of the Manzanilla en Rama 'Saca' releases from 1999 were sold for a total of  613 pounds (715 €).  These were the first seasonal 'sacas' produced in the Sherry region, bottled in each season: spring, summer, autumn and winter
It was also the first 'En Rama' classified Sherry ever produced. 'En Rama' means, directly from the cask (unfiltered) and Barbadillo essentially invented this category with these first bottlings in 1999. Today the 'Solear' En Rama seasonal saca is the only one that offers four releases per annum, each with its own nuances and organoleptic characteristics, coinciding with the beginning of each season.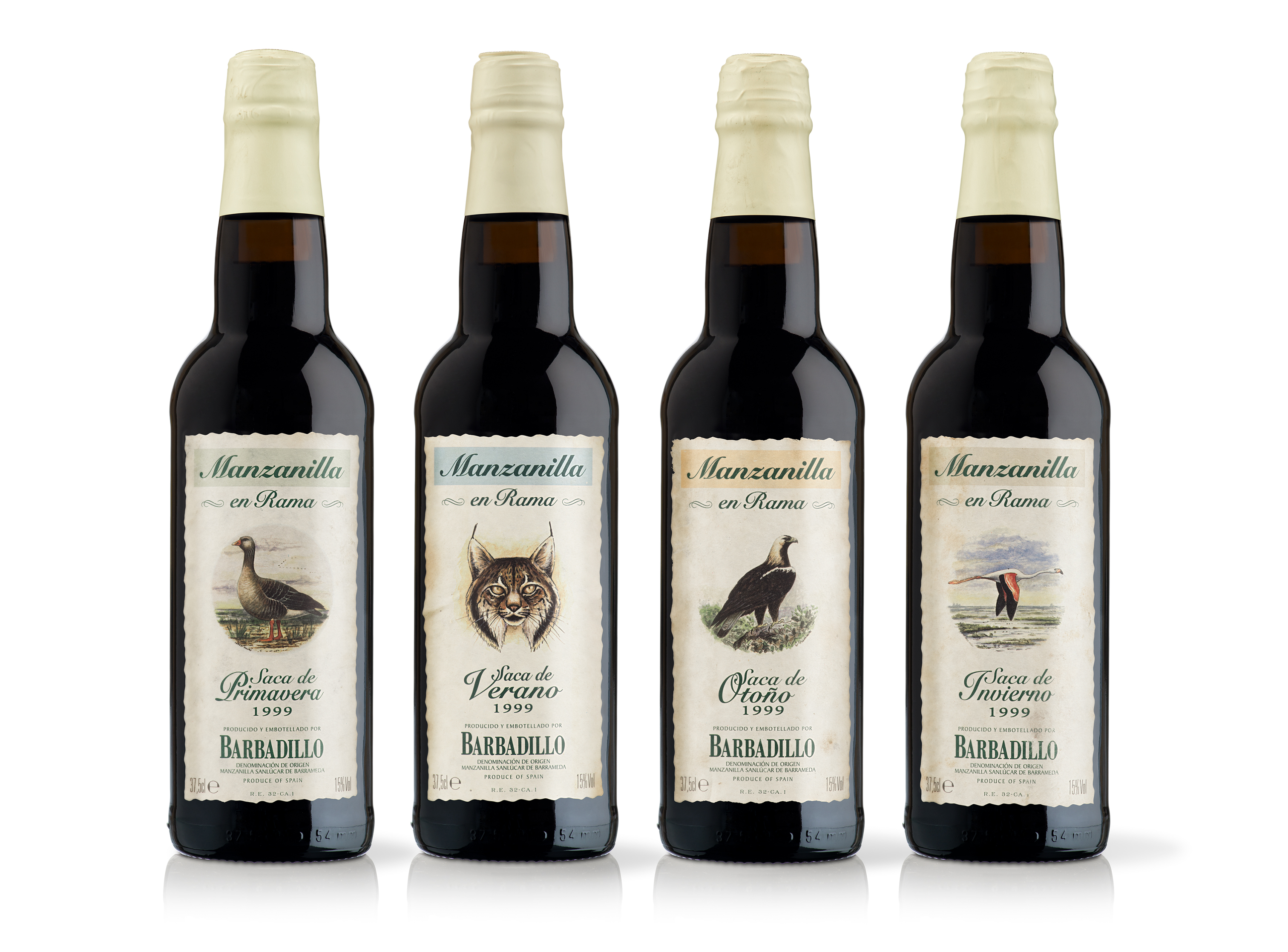 Unique casks of San Roberto
The second batch consisted of two Amontillados and a Palo Cortado, which were obtained from single casks and 'hidden' in the San Roberto cellar and left untouched for many years. Now they have been bottled as SINGLE CASK Sherries and just one Magnum of each was prepared, just for this auction. Three authentic jewels of great age.
The Amontillados are the most interesting wines of the Marco de Jerez as they begin their ageing under a floating layer of yeast called la flor and are then aged oxidatively.
The third magnum is from a single cask of Palo Cortado from the San Roberto bodega, also of exceptional age. It's a Sherry that is highly valued among wine experts as it is neither an amontillado nor an oloroso, being organoleptically somewhere between the two.  
The final 'bid' for these three exclusive and inimitable bottles, was 1,556 pounds (1820 €).
Tim Holt, Barbadillo's International Area Director, commented: "Barbadillo never ceases to amaze me with these 'oenological jewels' we find in centenary casks seemingly hidden away in different corners of our bodegas waiting to be discovered", and concluded: "we are delighted with the performance of our Sherries in this auction and it shows just how highly appreciated and valued Sherries are becoming these days and particularly from Barbadillo's bicentenary bodegas".