An Amontillado, tucked away 'out of sight' in the San Roberto bodega, has achieved the rarely attained 20 points out of 20. The Palo Cortado, also from a single butt, was awarded 19.5 out of 20 points.
In December, magnums of the three exclusive wines were sold for high prices at auction in London. Half bottles (37.5 cl.) are now available for the general public to purchase.
'The most astounding freshness for a wine that might be well over a hundred years old. So fresh every cell in my body is fizzing with life. Absolutely extraordinary', she concludes when commenting on the highest scoring Amontillado.
These wines come from three single casks, found inside one of Barbadillo's lesser-known bodegas, San Roberto. Last December, they made their debut at Christie´s auction house in London, and now, half bottles are available so the general public can purchase and sample one of these unique wines.
In addition, Tamlyn Currin who writes for renowned Master of Wine (MW), Jancis Robinson on her website JancisRobinson.com, has published her tasting notes and scores for the three wines, awarding the highest possible score of 20 out of 20 points to San Roberto's 1/2 Amontillado. A score that is extremely rare and that speaks of the distinction and quality of this unique amontillado. Jancis has also awarded 19.5 points out of 20 to the Palo Cortado and 18 points out of 20 to the 2/2 Amontillado.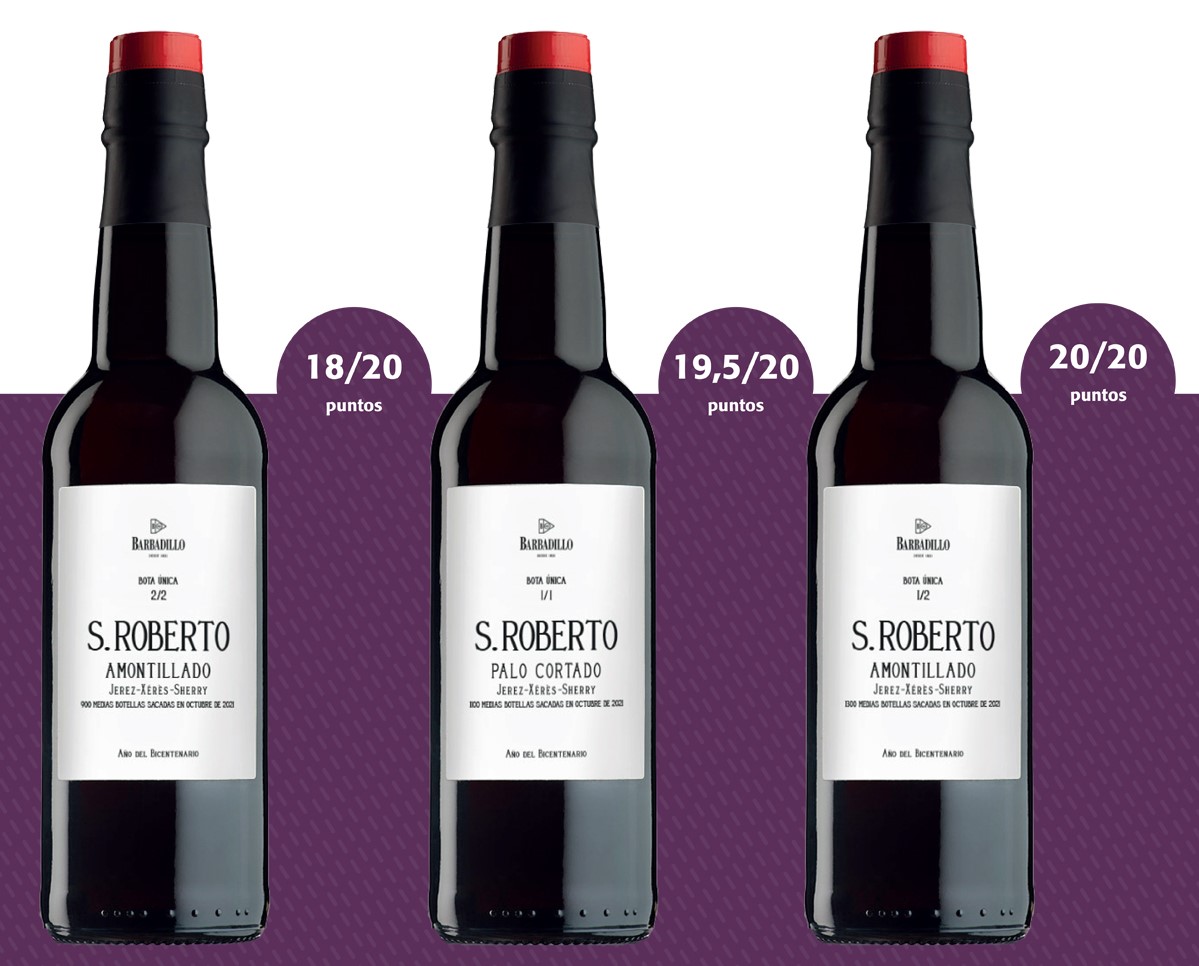 A luxury now available to the general public
There are just over 2000 half bottles left from this collection of single cask wines.
Last year, on the occasion of Barbadillo's bicentenary, Tamlyn Currin of JancisRobinson.com  tasted from 5-cl mini sample bottles. With regard to the Palo Cortado, he commented:
'So fresh every cell in my body is fizzing with life. Absolutely extraordinary' Jancis Robinson
'Glowing amber and gold – surprisingly light in colour for such an old wine. Every time I lift the glass to my nose, it changes. One moment, the aroma of an old sawmill, dust motes floating silently in the first shafts of rose-gold dawn light; the next, a drift of cut cigar, toasted coconut; then dried apricot, the ashy mould of cave-aged alpine-cheese rind. The palate is whip-sharp, so taut and tingling with life that I felt the shock of it up my spine.' She concludes: 'I want to taste this in a cathedral, on my knees. The whisper of Shelly, breathing 'Music, when soft voices die, Vibrates in the memory—'.
Regarding the highest point-scoring San Roberto Amontillado (1/2), he says:        
'Deeper in colour than the bicentenary Palo Cortado, with a reddish glow. As I poured it into the glass, I got an instant hit of truffles. Then honeyed roast nuts and dried orange peel. So dense on the palate that it's almost meaty. This roars with power, sending goosebumps up and down my arms, the hair on the back on my neck prickling. This is like tasting the fiery heat of sunset and then the sweet umami earth-kiss of mushroom.' He affirms:' So fresh every cell in my body is fizzing with life. Absolutely extraordinary'.
San Roberto single casks
These three wines come from three single casks from the San Roberto bodega. This old bodega is not far from the magnificent cathedral bodega 'La Arboledilla', but is tucked away out of sight from regular visitors. It houses casks from many years ago that have, until recently, gone unnoticed. Wines that Barbadillo family predecessors perhaps thought should be destined for moments of celebration, such as the winery's bicentenary. They are now available to anyone who is searching for exclusive wines for celebrations and intense tastings.
The amontillados are one of the most interesting wines from the Jerez sherry region due to their process of ageing under a layer of flor and continuing with several years of oxidative maturation.
The palo cortado is also from a single cask as part of Barbadillo's centuries-old solera system which contributes exceptional ageing and is able to satisfy the most demanding of palates. It is greatly appreciated among connoisseurs since it is neither an amontillado nor an oloroso, organoleptically situated between the two.