The winery and the fortress, emblems of Sanlúcar de Barrameda, have signed a collaboration agreement for the promotion of the city's culture and history. A special voucher that allows access to exclusive experiences.
Bodegas Barbadillo and Castillo de Santiago in Sanlúcar de Barrameda have signed a collaboration agreement to launch the combined "ENO-CULTURAL" experience, which allows visitors to access the winery and the fortress by purchasing a special voucher. Both landmarks of the city have joined forces to promote the history, culture, and wine tourism of Sanlúcar: Castillo de Santiago, with over five centuries of history and from where illustrious transoceanic navigators departed; and Bodegas Barbadillo, with over two centuries of history committed to the production and aging of manzanilla.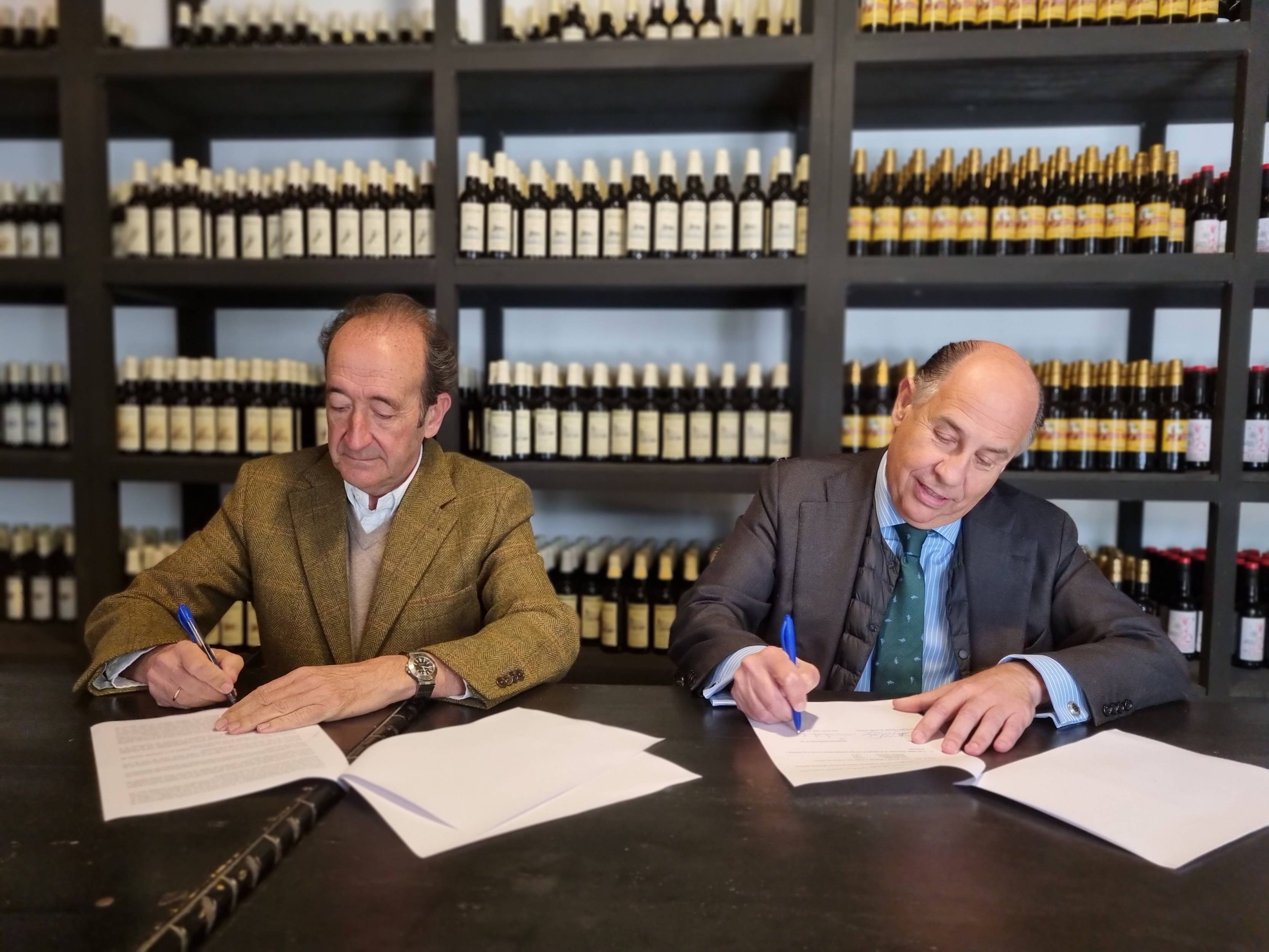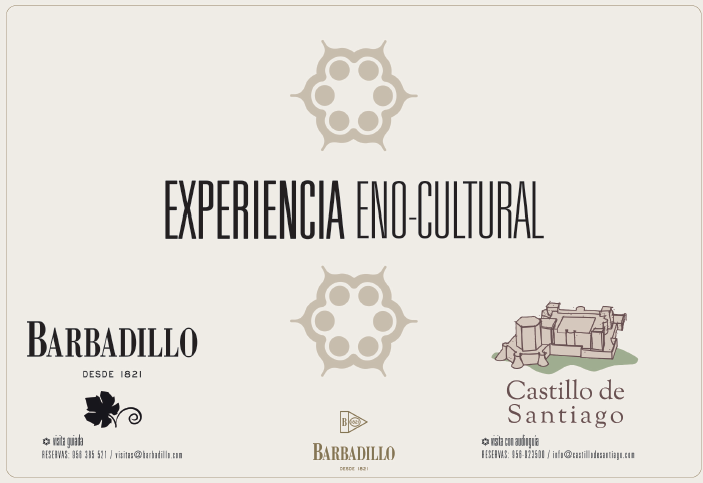 The advantages of the "ENO-CULTURAL" voucher Bodegas Barbadillo general director, Víctor Vélez, and the president of the society managing Castillo de Santiago, Álvaro Taboada de Zuñiga, have signed this agreement to encourage the expansion of Sanlúcar's culture and history to the world. The purchase of the "ENO-CULTURAL" voucher allows visitors to access combined experiences between Castillo de Santiago and Bodegas Barbadillo.
Bodegas Barbadillo: Two centuries of history in one visit All those who come to visit the winery will discover a history that began in 1821, when the Barbadillo family first exported its Manzanilla, and all the secrets that their butts have kept since then. Visiting the Sherry Museum and touring the wineries can help visitors understand why Manzanilla and wines from the Marco de Jerez are not only a way of life, but also a culture. They represent the pure essence of the land and the roots of the Sanlúcar winery.
A castle witness to illustrious characters The fortress was built between 1468 and 1492, at the end of the Middle Ages, by the II Duke of Medina Sidonia. From its construction until 1645, the castle served as a ducal fortress and saw the passage of some illustrious characters who stopped in Sanlúcar due to its position as a port of departure towards the Atlantic: Isabel la Católica – who is said to have seen the sea for the first time from the castle -, Columbus, or Magellan and Juan Sebastián Elcano, the latter of whom achieved the first circumnavigation of the globe. Among the most relevant architectural elements are the Tower of Homage, Aula Maior where the castle's main events were held, the Transit Zones with their castle entrances and exits designed for escapes, and the dungeons.
The "ENO-CULTURAL" voucher was presented at Fitur 2023 as a commitment of both parties to the promotion of Sanlúcar 's history and culture.