The Consejo Regulador of the Jerez – Xérès – Sherry D.O.organised a unique event for these wine professionals to taste manzanillas from the bicentenary winery of Sanlúcar de Barrameda including Solear, Pastora, Nave Trinidad and the recently launched Ás de Mirabrás Sumatorio.
Masters of Wine are some of the most experienced and knowledgeable professionals in the wine industry at international level, and this title is considered the highest wine certification in the world.
Bodegas Barbadillo recently received a very special visit from 18 Masters of Wine; highly-esteemed figures in the international wine world, including British writer and journalist Sarah Jane Evans, copresident of the Decanter World Wine Awards.
The group was especially keen to visit Barbadillo during their tour of the Sherry region and was accompanied by Marketing Director Carmen Aumesquet and César Saldaña, President of the Consejo Regulador of Jerez – Xérès – Sherry.
During their visit to Sanlúcar de Barrameda, the Masters of Wine had the opportunity to taste unique and special biologically-aged wines from this area.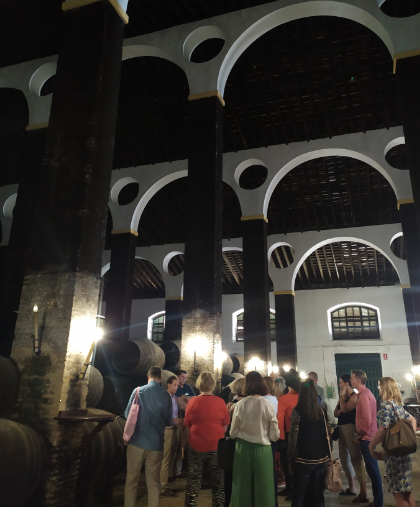 Manzanilla tasting
Barbadillo's iconic winery, La Arboledilla, known as the Cathedral of Manzanilla, was the first stop on this visit, where Timothy Holt, Director of Bodegas Barbadillo's International Department, gave a talk on biological ageing.
Then, Armando Guerra, head of our premium range, led the tasting in the Bicentenary Hall together with César Saldaña and Timothy Holt.
The selected wines included Barbadillo's latest project, Manzanilla Ás de Mirabrás Sumatorio, a special statically aged wine from five butts from the 2019 vintage: a Manzanilla still with white wine characteristics despite the flor ageing.
The wines from Bodegas Barbadillo that the attendees were able to taste, along with other manzanillas and finos from the Sherry region, were:
About the Masters of Wine
A total of 18 Masters of Wine, from different parts of the world (United Kingdom, United States, France, Germany, Canada, Finland and Spain), had the opportunity to taste these wines and visit the winery.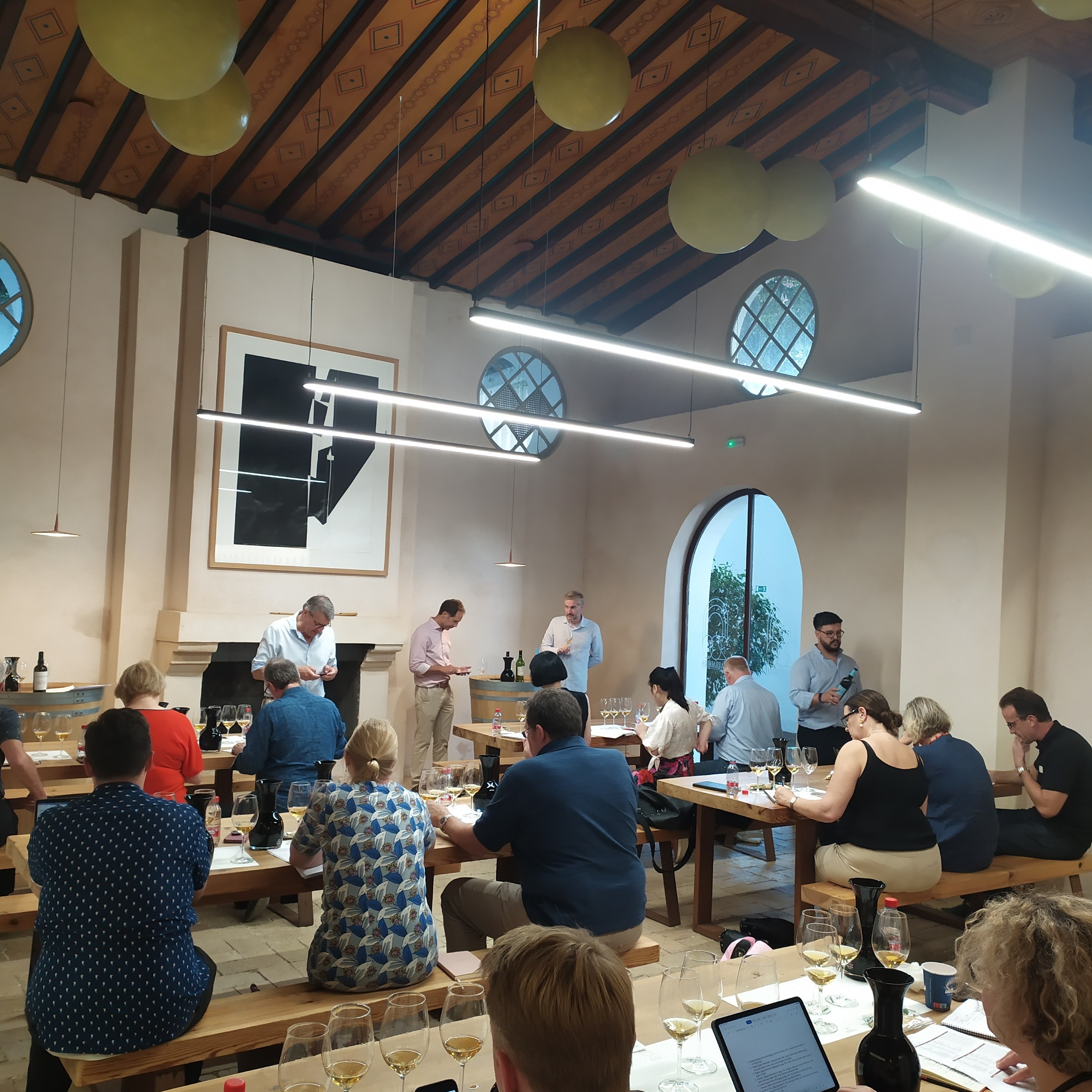 Among them was Sarah Jane Evans MW, co-chair of the Decanter World Wine Awards. The British writer and journalist was president of the Institute of Masters of Wine between 2014 and 2016, during which time she accompanied Bodegas Barbadillo to present the exclusive Amontillado Versos 1891 in London.
Masters of Wine (MWs) have been awarded the highest level of certification in the world of wine at global level. Masters of Wine are professionals with a broad range of practical and theoretical knowledge that enables them to work in all disciplines of the wine industry.